We deliver a complete digital marketing service dedicated to your sustained success.
Get more visibility, leads and customers
Whether you are looking to build brand awareness, drive lead generation or better engage your current customers, we can help. We will develop a bespoke digital marketing strategy that works for you and your budget. Our experienced and innovative team has been delivering digital marketing services to clients locally, nationally and internationally since 2001.
Get a free consultation today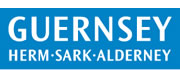 VisitGuernsey
115% increase in organic traffic
776 additional top 20 rankings acheived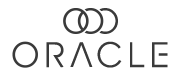 Oracle Finance
Top rankings achieved for target keywords
84% increase in organic traffic
100% increase in online leads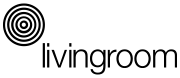 Livingroom
Top rankings achieved for target keywords
65% increase in organic traffic

Guernsey's only Google Partner.

Google AdWords / Pay Per Click (PPC) Advertising
Our Google qualified team delivers expert PPC account creation and management services. We handle everything from keyword research and competitor analysis to ad copy creation and on going management.
Our PPC services are not just limited to Google AdWords, we also offer display advertising, remarketing and paid promotion on social platforms such as Facebook and LinkedIn.

Social Media
We use social media to help you boost brand awareness, increase conversions, engage with your customers and expose your businesses to new markets. Whether you are looking for assistance with strategy development or on-going management of your social media accounts, we can help.

Search Engine Optimisation (SEO)
We offer a breadth of SEO services that increase your visibility in the search engines and help you achieve your business goals. Using a combination of on-page optimisations, content creation and off-page link building work we can help you increase brand awareness, drive more website visits and generate more leads or sales for your business.